2. Start the day with a flow
Wake up your body with a soft flow that will soften up those stiff joints. If you start your day with some comfortable exercises you will inspire your senses to a day in motion. Because movements inspire to more movements. And the good thing is that you don't even need to step out of your night gown. Try, for example, the soft morning flow in this video.
3. Gym pants is the new suit
Casual Fridays? Forget about it. The new thing is Casual Week. Get dressed with your training clothes already in the morning and increase the chances that the workout actually will be done.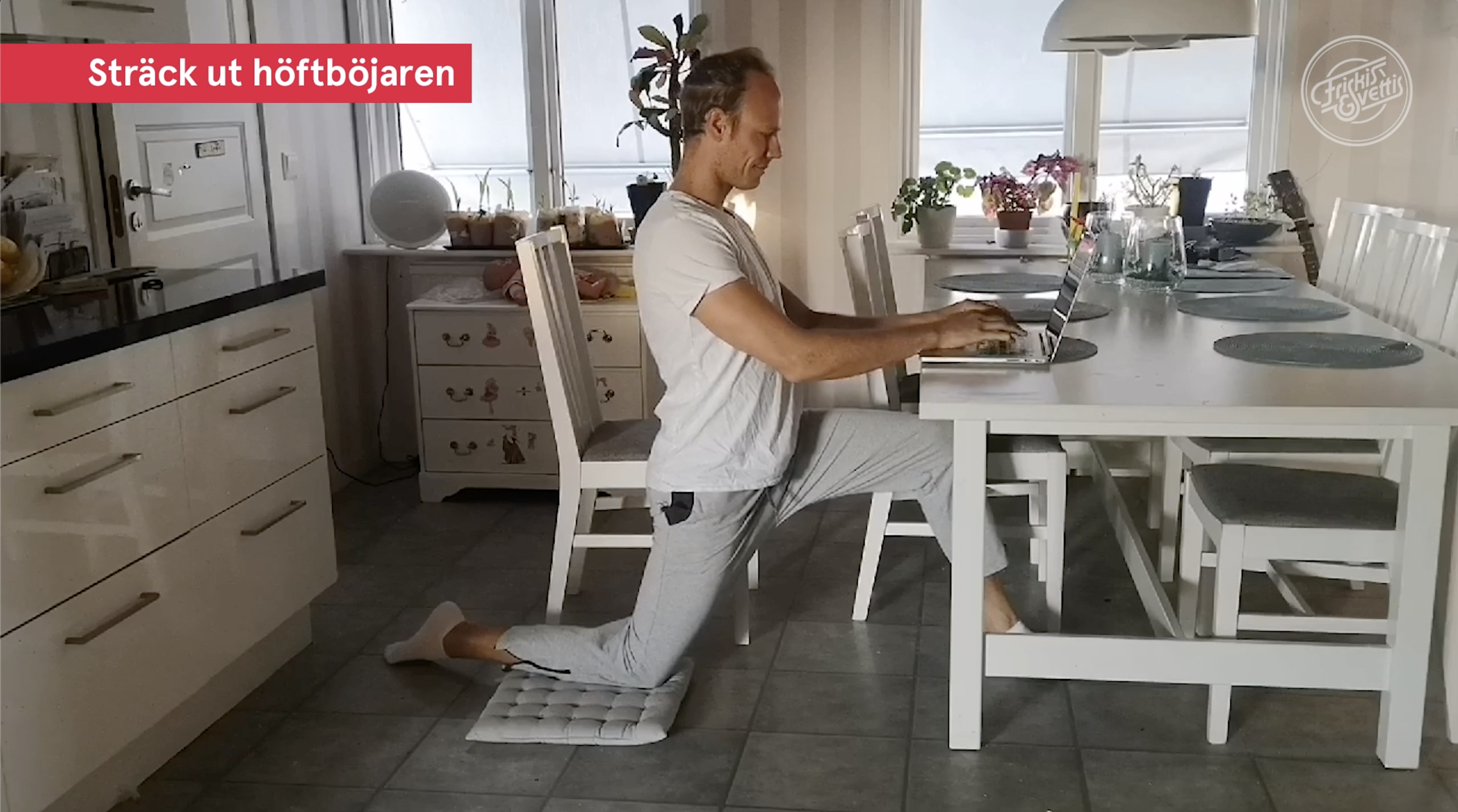 4. A little takes you a long way
Who decides how long a workout session should be? Many times we think that a workout should be in a special way or last for a certain time. Forget about that
and go on feeling. Stand up and do some exercises between the meetings. Plan the breaks in your calendar and you won't forget them.
5. Together even though not
Call a friend and take that walk together but over telephone or challenge your colleagues with a sweaty session via Skype or Teams.
With Friskis' online workouts an instructor will take care of you from the minute you press on play.